Let the BBB help you!
Have you claimed your Better Business Bureau listing? You may notice when you do a search for your business that your BBB listing comes up pretty high in the search results. By claiming this listing, you can add your logo and contact information, making your listing more valuable.  You definitely want to claim your free listing with the BBB. (Why? Read this article on SEO for the Beginner.)
Note: You can consider paying to be an accredited member. The primary bonus of being accredited the ability to display the BBB seal on your website at checkout, improving consumer confidence in your company and reducing abandoned carts.  
To find your listing, do a search on the BBB site for your company name and city/state. When you see a match, scroll down to see a band just below the map that allows you to apply to claim your listing. The information is checked by a human, and then you are approved. Go for it.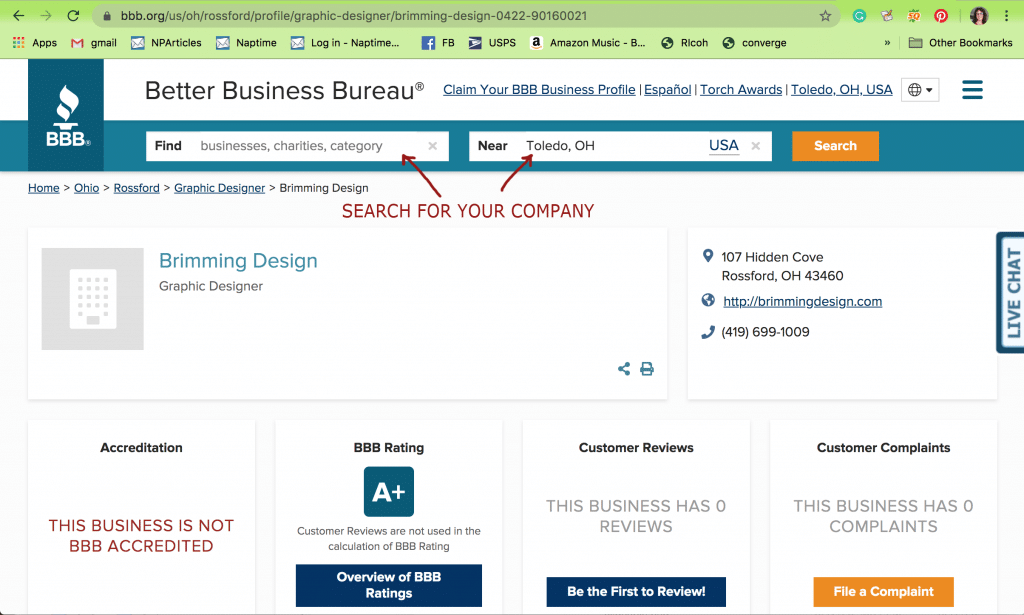 Search for your business…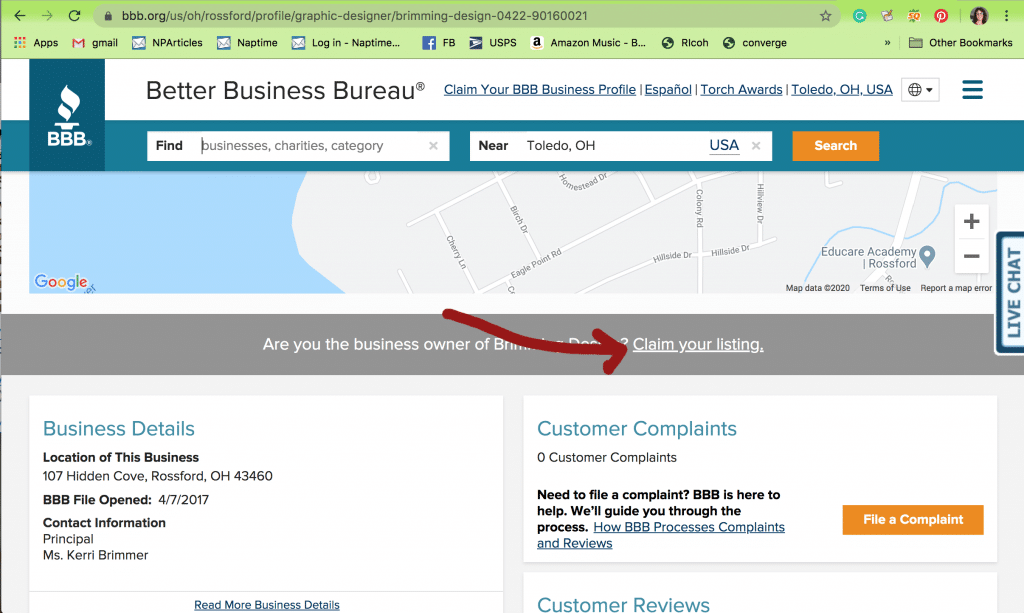 Then scroll down and claim your listing. The BBB will personally verify your info and get back to you.
The BBB provides a sense of security to your customers, especially if they are paying online, upfront. Be sure to look over their rating system which includes complaints made to the BBB and their resolution. If you have a good rating, and are willing to work with the BBB regarding resolving any complaints, this is a great tool for you. Don't pass up your free listing with the BBB.