Local marketing through Google MyBusiness is YOURS! It fills the listing below the map in a local search, and the boxed next to search results. It could even provide a response from Google Home. Your business needs to be listed completely and correctly in Google MyBusiness. Check your listing out with these simple steps:
If you haven't been there before you may have to set up your account. It is fairly simple and worth your time. Go to business.google.com and start this process if you haven't already. Once you follow the online instructions to set up the account, make sure your location pin, hours, website, and contact info is all correct.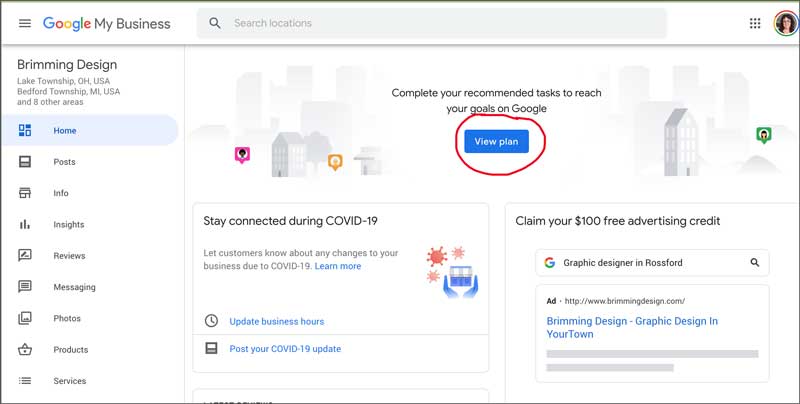 Along the left side is a directory of options for you to explore. Start with the Home section. Google will help you make sure you have all the information filled in with the "View Plan" button in the Home section. It brings up a checklist of things you need to do to complete your listing.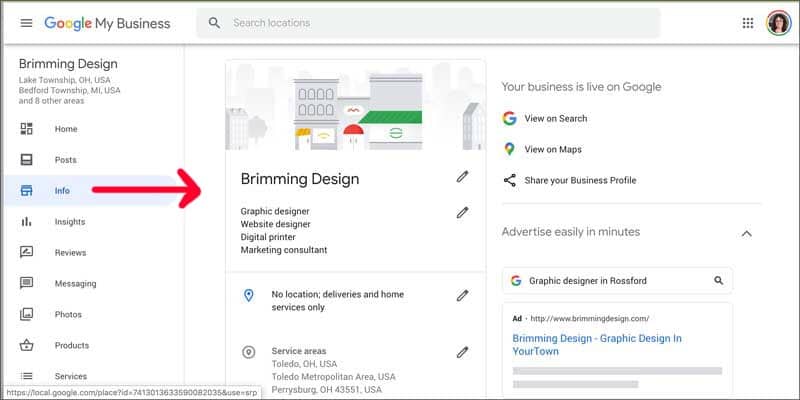 The third menu item on the left is Info. It gives you the little pencil icon to click and edit next to each item in your listing.
You can use the "Your business is live on Google" section on the right side to preview what your current listing looks like in searches and maps. Check both. (This will look different on your phone. If you can't find features on your phone, try the desktop version.)
Further down in the menu is Photos. Add yours. If you have a brick and mortar location be sure to add photos of it, inside and out. If you can, add a photo or yourself and your team.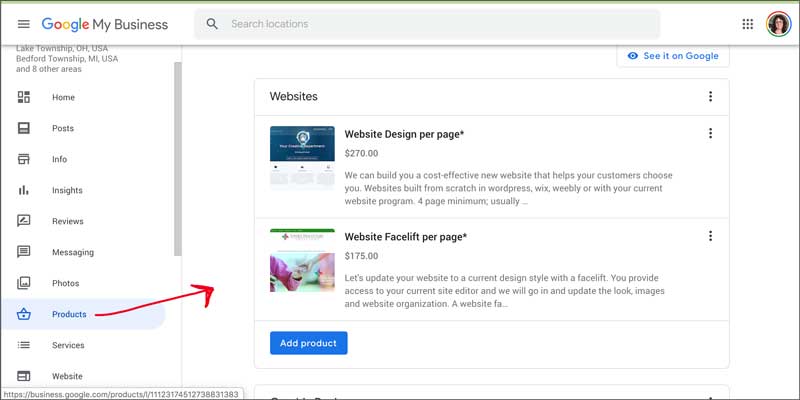 Next, on the left menu, is Products. This is a chance for you to list your most popular products, with prices and descriptions, for free. I repeat: Never pass up a free listing!
Connect your website if it is not already in the Website menu item.
This Google MyBusiness listing becomes the basis for other directories who pull information from Google. Make sure to update your open hours when they change and for holiday schedules. (Google sends me an email reminder to help with that.) Keep up the great work!