Google local listings are the ones that show beneath the map when you search for a general term, like doughnuts. Help your Google business listing to display more gold stars, indicating your quality at a glance. Get more great reviews and build your credibility by asking your best customers to help. Here are the instructions to get the Google link to your personal review page. Share your Google review link with those most likely to give you a detailed positive review.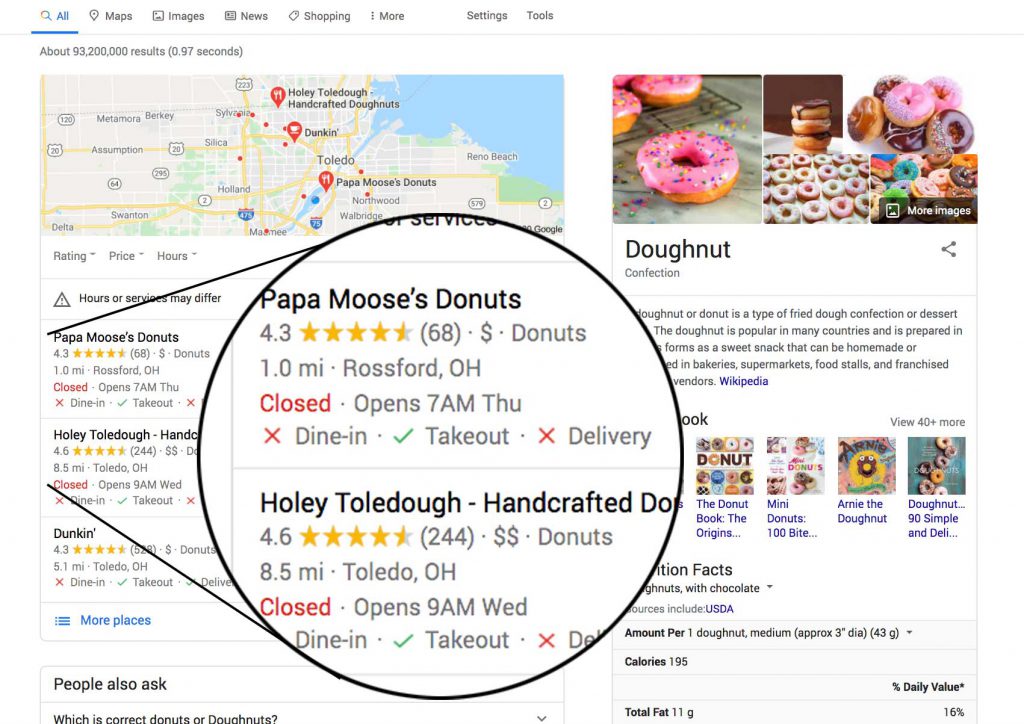 1. Run a search for your business on Google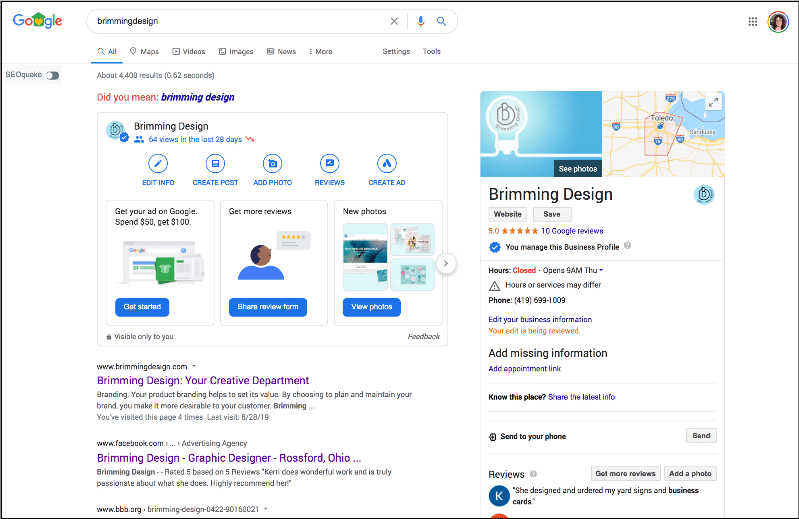 2. Look in the box of suggestions at the top of the search results.
This box at the top left has ideas and links to improve your listing.. the blue buttons. (If this is missing, you may need to claim your Google listing. See this article about claiming your Google listing.)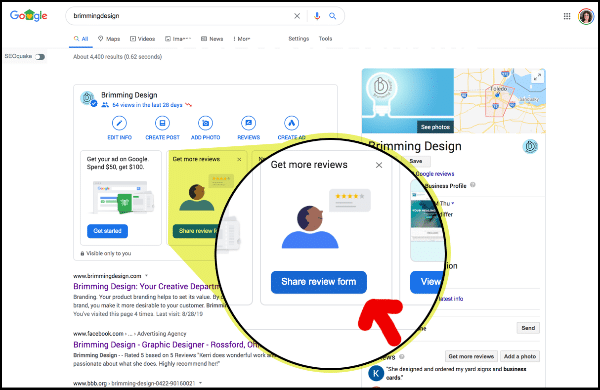 3. Choose the 'Share Review Form' button.
When you click on the "Share Review Form" option, the resulting box gives your Google review link to copy. This link will take the user directly to your google review form, like the one below. Copy this link and save it in your notes. (I believe the user has to be logged into a google account for it to work.)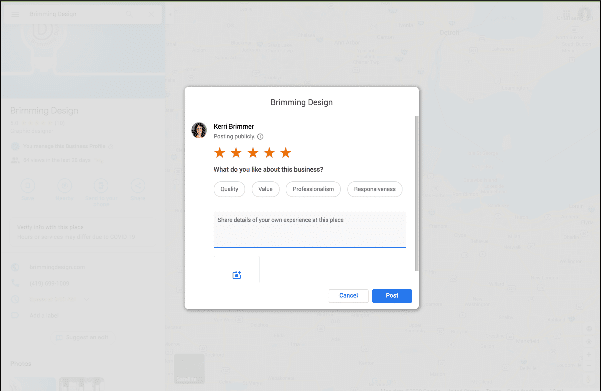 4. Share the Google reviews link with customers right after their order.
You can use this link in your customer emails, thank you notes, and even in your email signature. Give it a try.

If, like in Google email signatures, you have to add a little code to get the link to work in your signature, you can format it like this: <a href="the-link-code-you-copied-here">Leave me a Review!</a>

The link will need to keep quotation marks around it. Good luck