A short while after you create a post, Facebook will offer to "Boost" your post for a small fee. A Facebook Boost of a popular post is a great way to reach more people, but you need to proceed wisely. When you use this tool, paying $5 or $10 per day, Facebook shows your post in the feeds more people, making it an ad that doesn't look like an ad.                
Before you schedule a Facebook Boost…
Choose your objectives and expectations. Are you trying to build a community?  Get conversions? Increase brand awareness? Only by deciding this will you be able to determine your return on investment. 
Choose a short time period (2-5 days) and a recent post that is showing good performance.
Choose your audience specifically. DON'T use the "Automatic" option. Create an audience for exactly who you want to target. Specific is terrific. Before you click "boost", carefully create a new audience and save it for future use. You could target:

people who like your Facebook and/or Instagram page
people who have shown interest in your product
use the data Facebook has on followers and drill down to something very specific like men in their 40s who play volleyball, have the title of Manager and live in Toledo.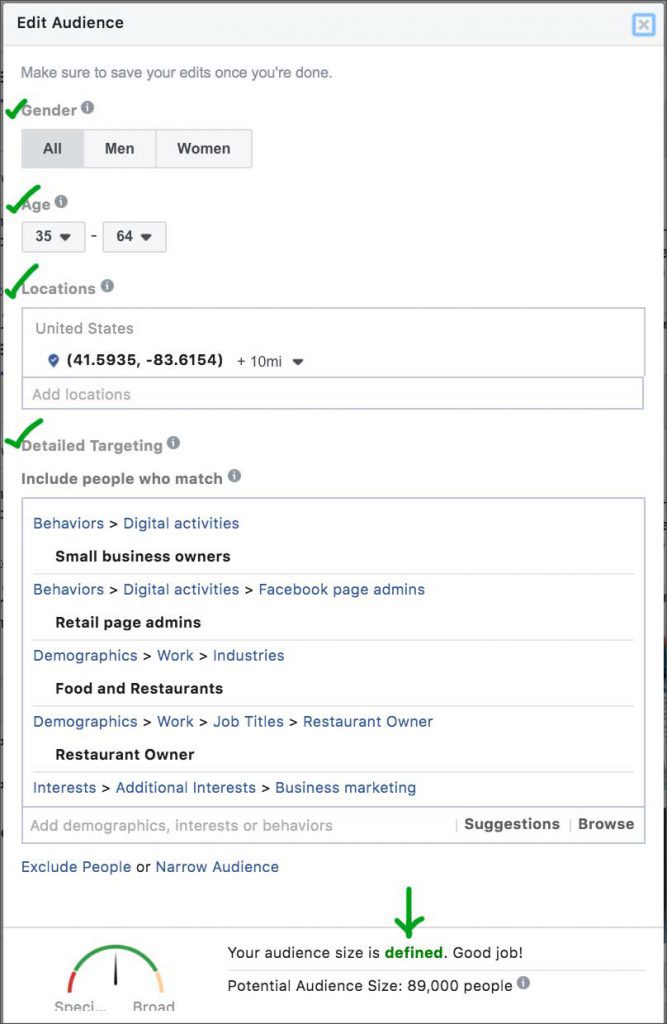 After your post, you should always review the results in the ad center. How many people were shown the post, clicked through to your website, or "liked" it. If you click the likes you'll get a list of viewers you can invite to like your page.
Check this link for a thorough tutorial, or find one on Facebook. Happy connecting!