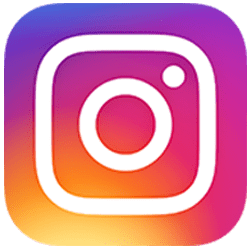 Not Active with Instagram?
Time to join in!
Very visual Instagram is popular with younger adults and teens. In fact, more than half of the users are age 34 or younger. Find interesting images around you that you can share, and have fun growing your audience using Instagram.
Instagram is a smartphone application to shoot, edit, and share photos and videos with your followers. Its purpose is to be social with your photography, and to follow, comment, and share the photos of others. On Instagram, your photo is your headline. To make your post searchable, include a short description and some #hashtags to identify your subject matter. You can look at posts on a desktop computer, but need a smartphone to post.
Instagram, now owned by Facebook, offers you the option to simultaneously share your posts to your Facebook page. Just choose this option below the photo in the last step before you complete your post. (This feature only works in one direction; You can't share your Facebook post to Instagram.)
It's time to show the world what you're made of!
---
Brand new to Using Instagram?
Here are the Basics
Instagram is a fairly simple setup. At the bottom of the screen are five options. Home, Search, Add, Heart, and your profile.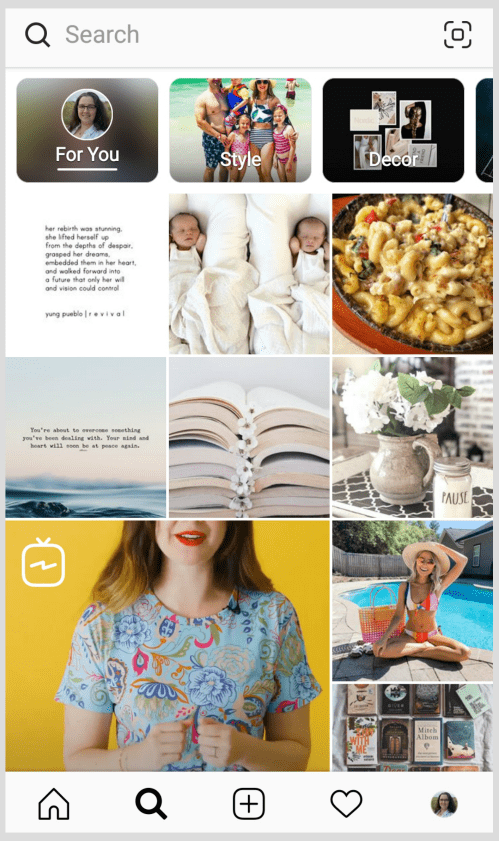 HOME: this shows you a feed of posts from people you follow, ads and content you are interested in. Scroll down, click the heart to "like" and leave comments.
SEARCH: You can use this to search for a topic. It also provides you a variety of popular posts. Touch a post you are interested in and it will open. When on that page you can click the name of the poster to see more or follow, or click the blue "see similar posts" button that pops up along the bottom. Look around!
PLUS: The center plus button is your chance to add a photo from your gallery, or take a photo or video to share. Make your photos stand out using the photo editing features, unique framing or content, and interesting captions.
HEART: This will show an activity list for people you follow.
PROFILE: This tiny photo of you shows you your own posts and gives you a chance to edit your profile so others can find you.
Once you've gotten your feet wet, check out this article on Instagram Business Accounts